To all who wish to attend our programs
Tourists who wish to visit the Ogasawara Marine Center and participate in our programs are kindly requested to take a PCR test before boarding our ship, Ogasawara-maru from Takeshiba, Tokyo. At the same time, please read and understand the contents of "Program Implementation for Incoming Tourists 2020" listed below before you visit us or make a reservation.
Ogasawara Marine Center Official YouTube 
Umigame Information Bureau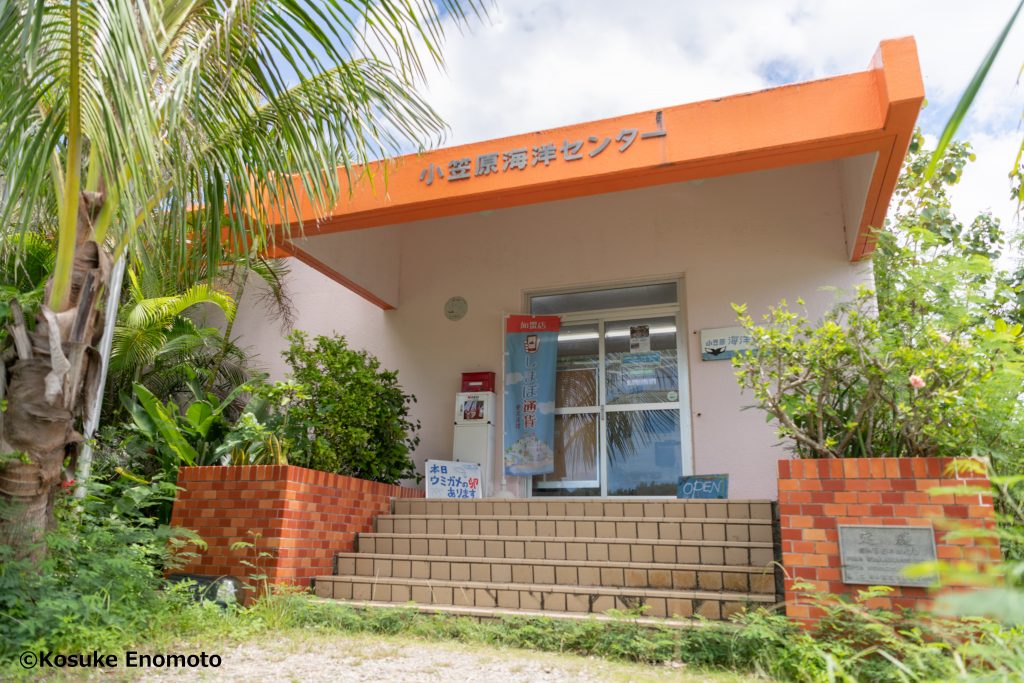 The Ogasawara Marine Center was established in April 1982 by the Tokyo Metropolitan Marine Environment Conservation Society to help protect green turtles and other creatures in Ogasawara. Since then, we have been particularly devoted to research and elucidation of the ecology of marine life such as green turtles and humpback whales and the results of each have gained worldwide acclaim. Due to the dissolution of the Tokyo Metropolitan Marine Environment Conservation Association, which was the management entity until March 2001, assets such as facilities and materials were transferred to Ogasawara Village. However, the business operation of the marine center and facility management was under held under the NPO Japan Sea Turtle Council from April 2001 to March 2006. From April 2006 until present, the NPO Everlasting Nature has taken over this direction. In 2002, the exterior walls exposed to the sea breeze for over 20 years were repaired and the exhibition hall was further enhanced. With the understanding and support of the island's related organizations and the people of the island, the center, nicknamed the "Turtle Center," is widely used by people inside and outside the island as a place to disseminate information, educate and interact with each other.