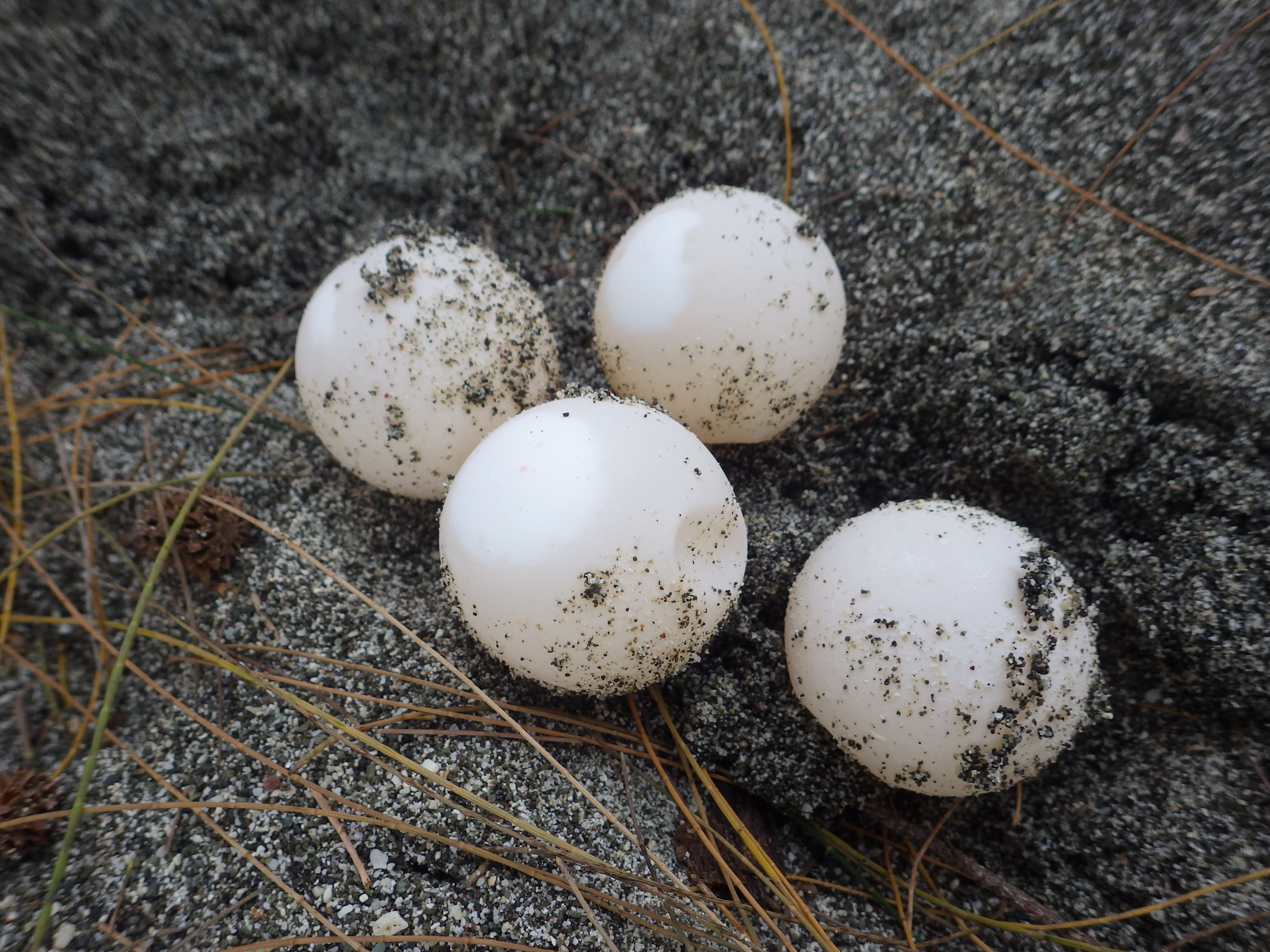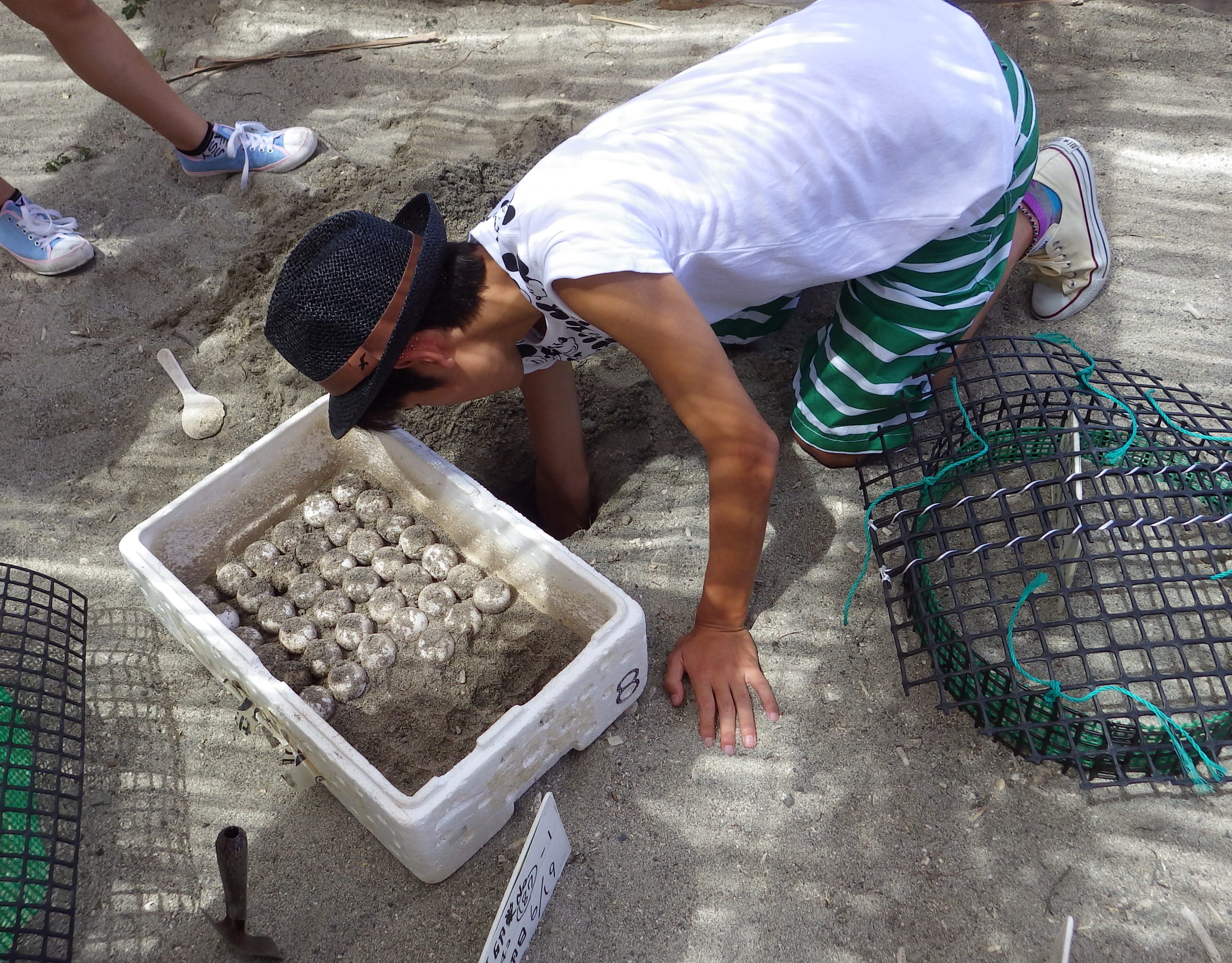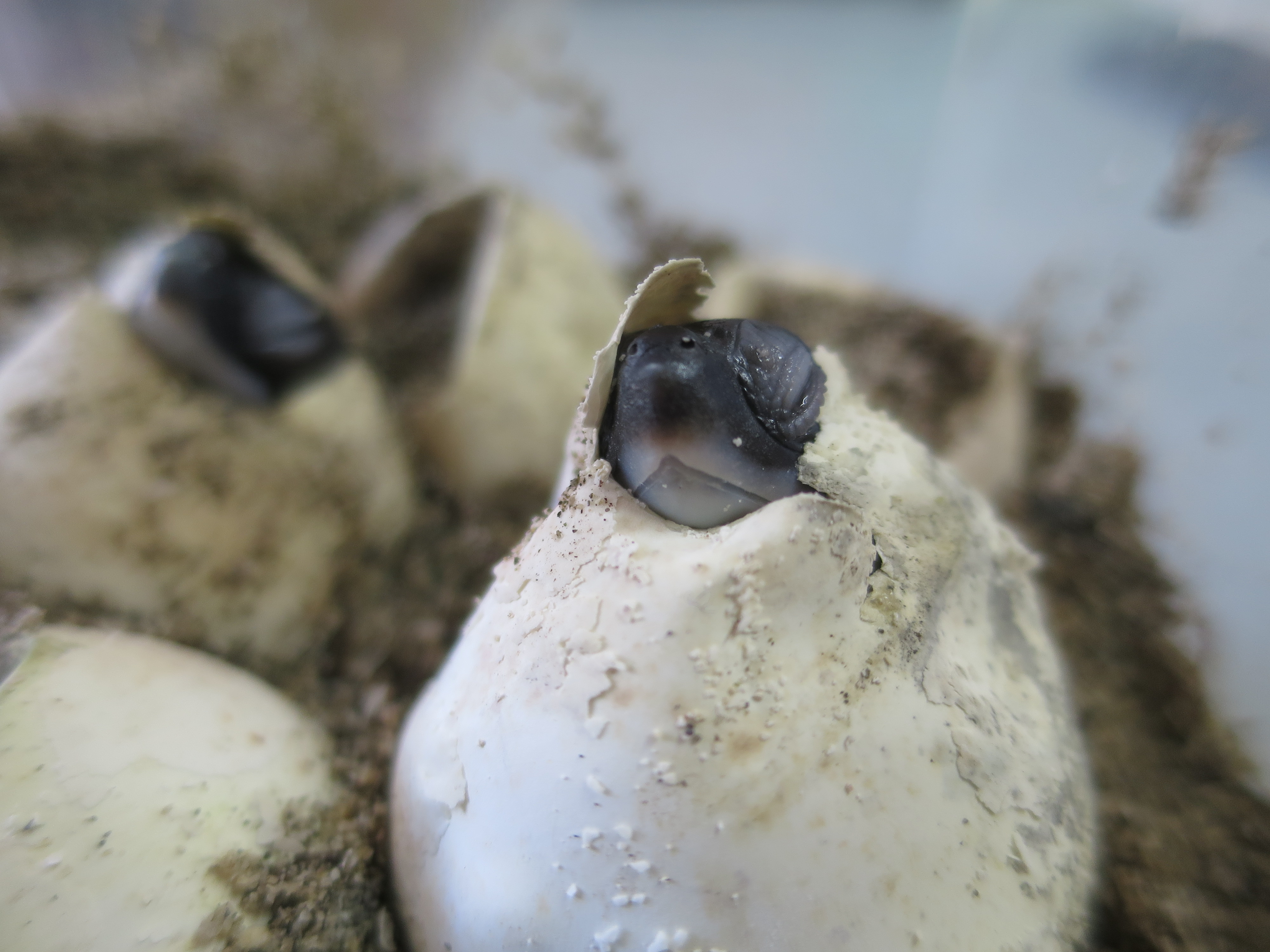 Registration for 2020 has been closed.
Let's bury some sea turtle eggs!
The Ogasawara Marine Center protects the eggs of young turtles born on Omura Beach from "city light pollution".
 → Click here to learn how the Ogasawara Marine Center is protecting the eggs of young turtles born on the Omura Coast from "city light pollution"
Why don't you participate in our conservation activities by burying the protected eggs in an artificial hatching site at the Marine Center with your own hands?
Period: June 20 – September (*This is just a rough estimate)
Date and time: Any time while eggs are available at the Marine Center (first come, first served)
Participation fee: 3,000 yen per nest (40 eggs) (tax included)
Note: Participants will meet and disperse at the site, so please make your own arrangements for transportation.
Please refer to Access for directions to the Ogasawara Marine Center.
We will be working in an artificial hatchery (sandbox), so please wear clothes and footwear that are comfortable to move around in and that can get sandy.
If you have any questions, please feel free to contact us by e-mail: info@bonin-ocean.net 
If you are using a cell phone, please set your phone to receive e-mails from us.