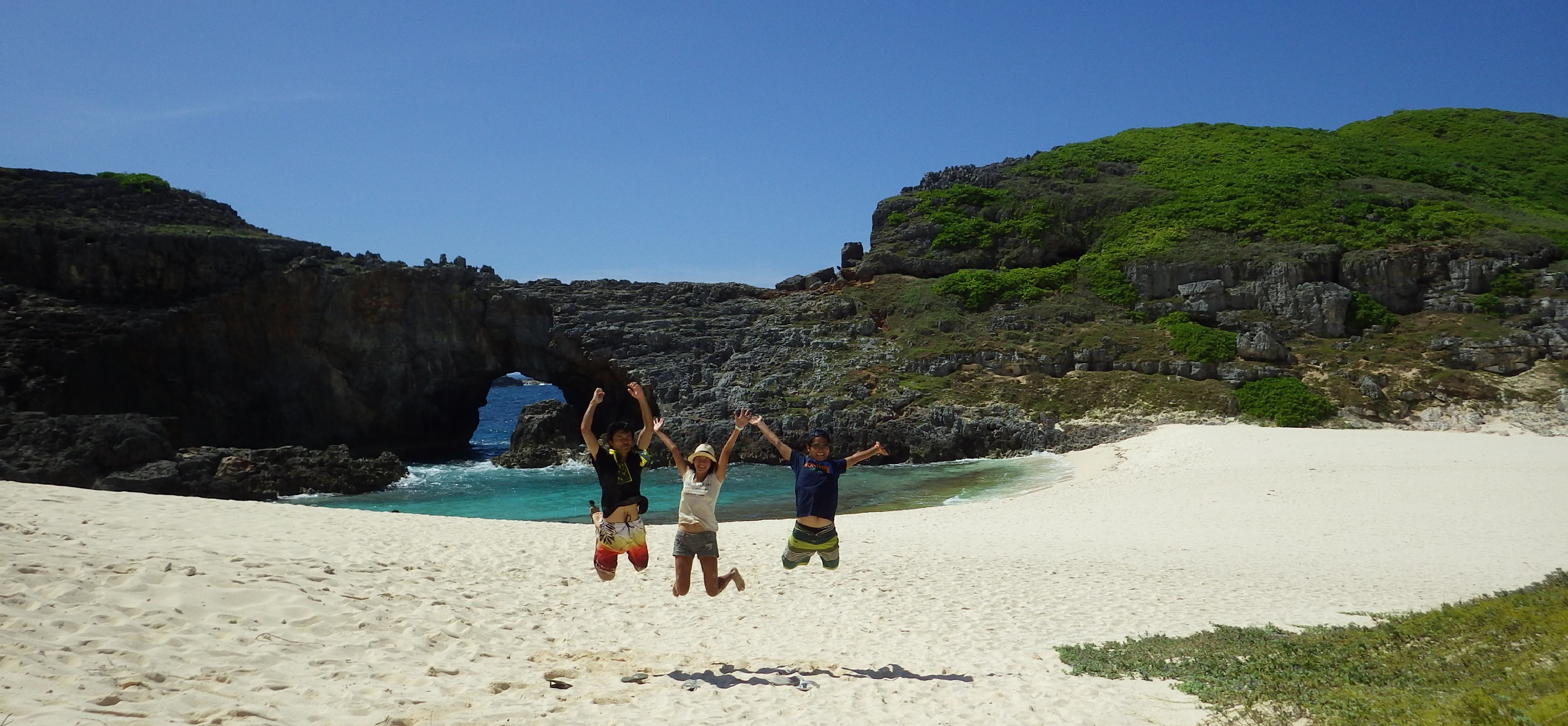 Why don't you join us as a volunteer staff member to support our overall activities at our Ogasawara Marine Center? We focus on the research, conservation, and environmental education of green sea turtles and humpback whales, which are threatened to extinction worldwide. The Ogasawara Islands are known as the "Galapagos of the Orient" and are registered as a World Heritage Site. Our staff, who are involved in conservation activities from a variety of perspectives, will guide you not only on green turtles, but also on other sea turtles and the marine environment in Ogasawara and around the world.
The Ogasawara Marine Center is looking for volunteers all year round, but we need more people from April to June!
Age:Up to about 50 years old (gender, education, and work experience not required; no driver's license required)
・If you are a junior or senior high school student, you must have a parent or guardian who can help you at the site
・Junior and senior high school students are not allowed to use the accommodation facilities at the center, but are required to commute to the center after securing accommodation outside of the
Volunteer Conditions and Requirements: Students must be able to participate for at least one month (30 days), and non-students must be able to participate for at least one month and a half (45 days) (slight differences may be possible depending on the schedule of the Ogasawara Maru Boat liner.)  
・For those who cannot stay for the above period or who cannot stay in Japan for the full duration of the program, please see our Work Experience section.
・For internships, off-campus training at various schools and institutions, and when our evaluation is required, please click here.
・The period of time from the second participation is negotiable.
・The period of time is negotiable, but priority will be given to long-term participants.
・In principle, we do not accept students except during long vacations (spring break, summer break).
・You must be physically fit and able to swim 50 meters in the ocean (especially during sea turtle research season).
・Those who understand the environmental considerations of the Center and are comfortable living in an environmentally friendly environment.
・Those who are cooperative (living and working together is the basis of the program).
Selection: Due to the large number of applicants during the spring and summer vacation periods, we will screen applicants based on their resumes and other documents.
Transportation expenses: To be borne by the applicant.
    Please contact the local boat administrative company,
Ogasawara Kaiun, for information on fares and schedules for the Ogasawara Maru boatliner.
Cost: 600 yen (per day) will be charged as an instruction fee and to fund sea turtle conservation activities.
From two months (60 days or more) of volunteer participation, the fee is 300 yen (per day).
Food will be purchased jointly with the volunteers present at the time. We will provide rice and seasonings.
Insurance: The group will purchase volunteer insurance from the Council of Social Welfare. (Insurance premiums will be paid by the group).
    If you already have this insurance, please let us know in advance.
     The volunteer insurance is valid for the year in which it is purchased, regardless of the location of the volunteer activity.
How to apply: Please contact the Ogasawara Marine Center first. (info@bonin-ocean.net)
     1. Please let us know when you would like to participate and for how long. We will reply to you.  The period of time you wish to participate should be in accordance with the schedule of the Ogasawara Maru.
       If the schedule has not been announced yet, please write an approximate period.     2. We will send you a resume template.
    Once we receive your resume, we will contact you.
Please note: If we do not receive your resume within two weeks of your inquiry, we will prioritize the participation of other volunteers.
    If we do not receive your resume within two weeks of your inquiry, we will prioritize your participation. You will be sharing a living space with other volunteers and working together. You will share living space with other volunteers and work together.
    If you have ever had a serious illness or injury, or have a pre-existing condition, please let us know in advance.
    We may not be able to accompany you on a sea turtle survey unless you can swim to some extent with three items (mask, snorkel, and fins).